Quality
Our winning formula: Quality "Made in Germany" combined with flexibility and speed
We are a future orientated, medium-sized company with 45 employees. The main part of our work is:
Processing of the thermoplastic materials

Assembly of products

Consulting and supporting for developments of innovative products
Our guiding principles are: high quality products, short reaction time, delivery and service reliabilty.
We promise to fullfill all customers wishes at all points. We have organized our company and behaviour consequently in a way that we can put theses guiding principles successfully into action. 
That means: 
Ikusto only employs qualified people:

Our employees are motivated and contribute consequently to improve all processes.

Short-term orders and changes of orders are handled fast and effectively.

With our large know-how we offer best solutions and innovative products.

We are equipped with efficient machines and our own tool construction

through our strong enviromental awareness we pay attention to sustainability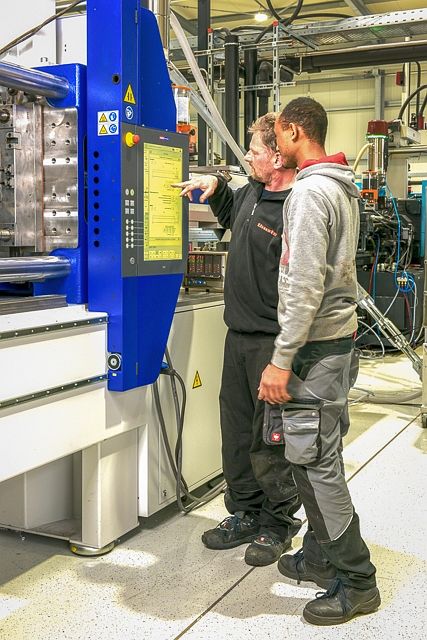 Our company is
DIN EN ISO 9001:2015, DIN EN ISO 14001:2015 and DIN EN ISO 14001:2015
certificated.